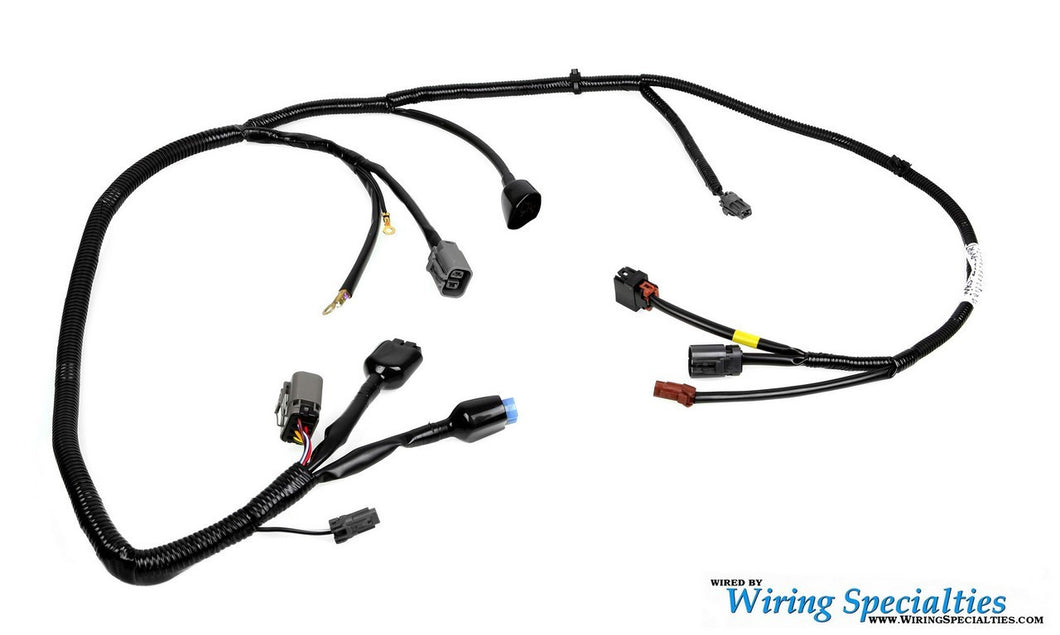 WIRING SPECIALTIES ALTERNATOR/TRANSMISSION HARNESS WRS-Z32-TRANS (90-96 NISSAN 300ZX)
Regular price $179.00 $159.00 Sale
The Wiring Specialties 300zx Alternator to Transmission Wiring Harness includes the lower harness for a 300zx VG30DE(TT) tranmission installed into any Z32 300zx. Each Pre Made Harness will save you time, improve engine performance, give your engine bay a factory look and comes equipped with our Turn Key Start-Up Guarantee!
Engine: Z32 VG30DE(TT)  
Any RWD VG30DE(TT) from 1990-1995 Z32 300zx
Chassis: Z32 300zx  
Any Z32 300zx manufactured in 1990-1995

Harness supports 5-speed and automatic applications, including

automatic to 

manual conversions.

Note that a JDM RHD engine, original or swapped, requires different wiring. Please choose the proper chassis
Transmission Harness Features:
Brand new wiring and connectors- Installs in 15 minutes

Improved grounding connectors over stock

OEM connector specs (no cheap aftermarket connectors that fall apart)

Replaces the OEM transmission harness entirely

Designed for a factory-like installation and look for the Z32 300zx

OEM wiring connections and 'T' junctions. No soldered connections at all

Fully tested after production for an easy plug-and-play replacement

Turn Key ENGINE START Guarantee

 

Tech support for our customers 7 days a week.